To provide an excellent standard of professional learning support for children in the educational setting. We provide intensive, individualized instruction in Reading, Writing and Spelling that is carefully planned to suit your child's learning style.Read Our Story. →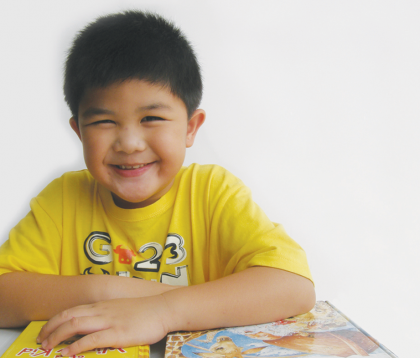 It is very easy to get started with ReadPro. Just follow these 3 Easy Steps.
An assessment is first conducted to determine your child's strengths and needs in terms of literacy skills.  Identifying your child's current skills will allow us to come up with a realistic and effective reading remediation plan for your child.

The results of the assessment will be discussed in a scheduled meeting between the parents and the reading clinician.

Your child can now attend reading sessions, the frequency of which will be prescribed by the reading clinician.
For children who may have difficulty with the traditional approaches to reading, multi-sensorial methods of phonics instruction may be an appropriate alternative in teaching these children how to read.  Readpro uses programs that integrate the auditory, visual and kinesthetic elements to help reinforce learning.  The reading instruction is systematic, with instruction progressing from basic to more complex skills.
The programs are designed to fit the individual needs of each student.  This allows the teacher to use instruction to further develop the student's strengths while at the same time addressing his or her needs.